Customised benefits tailored to suit your
unique individual needs.
Since we know your family means the world to you,
your priority benefits also extend to your family.
They will enjoy a suite of wealth solutions and property investment solutions.

Privileged Pricing and Fee Waivers
Refer to your Relationship Manager for privileged pricing and fee waivers.
Your pricing privileges include:
Special fee waivers and/or discounts on your everyday banking transactions
Preferential rates on your deposits and loans
Complimentary safe deposit box
Complimentary SMS notification on banking transactions

- Only for customers with previous month's average balance of 500 million won
Along with international services from the Bank, also enjoy fee waiver on international fund transfers and preferential foreign currency exchange rates .
Household Recognition and Family Benefits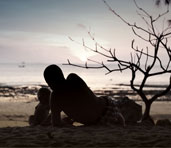 We know your family is your greatest asset, so we have also made them our priority.

Your priority benefits also extend to your spouse and children.
Your family will enjoy:
Access to Priority Banking Centers, dedicated tellers and hotline
International banking services
Invitations to seminars and lifestyle events
Educational programs for your children
Exclusive Lifestyle Privileges
We extend special privileges that match your status and fit your lifestyle.



Your exclusive lifestyle privileges include cooking classes, art exhibitions, seminars on children's education, local/overseas education programs, and other events for you to build relationships with other customers and energize your everyday life.
Please be advised that
- Handling commission fee (excluding telegram charges) may be waivered. Terms and conditions apply. Please contact your Relationship Manager for more details.
- Your Relationship Manger will contact you on invitations to special lifestyle events.
Qualification Standards and Requirements for Service Retention
The Client refers to those who meet at least one of the following standards and have acquired the Bank's approval of their application for PRIORITY Banking Service.
Criteria:
Total AUM at the Bank1) (including beneficiary certificate and bancassurance) – KRW 100mn or above
Mortgage loan balance1) – KRW 500mn or above
Automatic transfer of salary – KRW6.5mn or above
1) Only the Client who meets the standards can register households
- The Client is provided with PRIORITY Banking Service for 1 year from the date on which he/she was registered as the Client, and after 1 year, the Bank re-evaluates the Client's qualification before deciding whether to extend PRIORITY Banking service
- The Bank may terminate PRIORITY Banking Service during its 1 year period in case where the Client falls short of meeting the standards
- The Client may cancel his/her membership in writing at any time during the 1 year period of PRIORITY Banking Service
※For more details, please contact your Relationship Manager or the hotline at 1577-7744.
SCBK compliance review no. W290 as of Oct. 15, 2013