From everyday banking to long-term investing
We all have different priorities.
If securing your financial future is your priority, we will introduce
you to world-class wealth solutions that are tailored to your
individual needs.
Priority Solutions
Find out more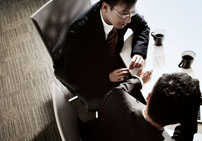 World-class Wealth Solutions
In managing your investment requirements, we take a comprehensive approach with solutions and products customized to meet your individual financial goals, life stages and risk appetite.
Your Relationship Manager, together with a qualified team of product specialists will ensure that you receive the best solutions on the full range of investment, treasury and insurance products.
International Banking Services
As we also understand that your global connectivity is as important as your global access to funds, our comprehensive suite of international banking services serve to meet your global financial needs fast and easy wherever you are.
Priority Services
Find out more

1:1 Wealth Management Service
You will have a dedicated and skilled Relationship Manager supported by a qualified team of experts to manage your interests and oversee your total banking relationship with the Bank, always working to address all your financial priorities.
Priority Benefits
Find out more

Privileged Pricing and Benefits
You will enjoy preferential rates on your deposits and loans, fee waivers on your daily banking transactions, and complimentary international fund transfers. These benefits also extend to your family.
SCBK compliance review no. W293 as of Oct. 15, 2013
Please be advised that
- Eligibility criteria apply for membership to the Priority Banking program. Your admission to Priority Banking is at our
&nbsp&nbspdiscretion.
- Not all products, benefits and services under Priority Banking may be available in all countries and are subject to
&nbsp&nbsplocal regulations. We may vary or withdraw these services at any time.
- You can find out the current services available to you by contacting your Relationship Manager, via phone banking,
&nbsp&nbspvisiting our branches or from the Standard Chartered Bank website in your country.