Seamless international banking wherever you are.
We all have different priorities.
Whether you are at home or travelling overseas, enjoy consistent services
with International Priority Banking services.
Priority Services
Find out more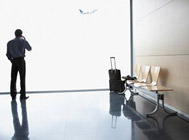 International Banking Centers
From 200 Priority Banking Centers across Asia, Africa and the Middle East receive:
Access to our exclusive Priority Banking lounge facilities
Local and offshore banking information upon request
Preferential foreign currency exchange rates
Emergency cash services
Unexpected accidents like losing your wallet can be inconvenient, but not if you are a Priority Banking customer. With just one call to the Priority Banking hotline (1577-7744), we can arrange for emergency cash to be delivered to any one of our Priority Banking Centers worldwide.
Priority Benefits
Find out more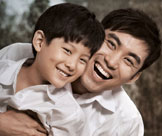 Household recognition and family benefits

Your priority benefits also extend to your family. Your family will enjoy access to Priority Banking Centers and Priority Banking hotline, preferential rates and fee waivers, and invitations to lifestyle events.
Fee Waiver for International Fund Transfers
Enjoy complimentary telegraphic transfers at our branches, online, ATM or any other channels when transferring money internationally.
Priority Solutions
Find out more

International financial solutions
You are always our priority. Enjoy local Priority Banking services wherever you are. A local Relationship Manager will always be on hand to connect you with a Relationship Manager overseas and ensure that you can receive consistent services.
SCBK compliance review no. W293 as of Oct. 15, 2013
Please be advised that
- Eligibility criteria apply for membership to the Priority Banking program. Your admission to Priority Banking is at our
&nbsp&nbspdiscretion
- Not all products, benefits and services under Priority Banking may be available in all countries and are subject to
&nbsp&nbsplocal regulations. We may vary or withdraw these services at any time.
- You can find out the current services available to you by contacting your Relationship Manager, via phone banking,
&nbsp&nbspvisiting our branches or from the Standard Chartered Bank website in your country
- International services or benefits may not be available in all countries and are subject to local regulations. All fee
&nbsp&nbspwaivers, charges, exchange rates and services are subject to change at our discretion and may be adjusted from
&nbsp&nbsptime to time.
- Global recognition is not available in all countries. Global recognition is subject to you notifying us in writing of the
&nbsp&nbspdetails of accounts you hold with us in each country. Global recognition service is only available to your family
&nbsp&nbspmembers who have been admitted to Priority Banking membership through household recognition
- The Global Link service is provided subject to the terms in the Global Link Guidelines. These guidelines are
&nbsp&nbspavailable when you access SCB On-line Banking.
- Preferential currency exchange rates are only available in countries where we offer preferential foreign exchange
&nbsp&nbsprates for local Priority Banking customers.
- Customers will receive a fee rebate within approximately 7 working days from the date of the international fund
&nbsp&nbsptransfer. Upfront handling commission and cable charges are waived. Any other charges (if applicable) may apply.
- Emergency Cash service is limited to US$5,000 or equivalent per day. Any exchange rate conversion will be
&nbsp&nbspeffected at our then prevailing rate of exchange for such currency or any rate prescribed by any relevant
&nbsp&nbsporganisation involved in providing the services. Fees imposed by other banks will apply.
- Subject to Travelex Terms and Conditions. For details of rate discounts, please refer to
&nbsp&nbspwww.travelex.com/rewardscard.