CEO Room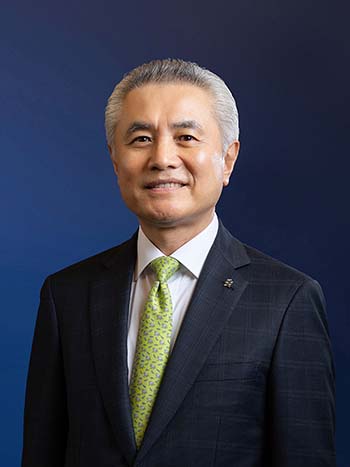 Dear Clients,
I would like to express my sincere gratitude for your continued interest in and support for Standard Chartered Bank Korea (SC Korea).
SC Korea aspires to become the 'best international bank in Korea'. We offer innovative financial products and services based on our differentiated digital platform and financial technology, and serve as a financial bridge to help Korean companies expand globally. We are also committed to being a Human bank based on trust and respect for clients and staff.
SC Korea is a member of Standard Chartered, an international banking group headquartered in London. With over 160 years of history, Standard Chartered has operated in some of the world's most dynamic markets in Asia, Africa and the Middle East and built a reputation for trust across its footprint. It is listed on the London and Hong Kong Stock Exchanges, and also offers diverse and challenging career opportunities to around 85,000 employees representing 125 nationalities across some 59 markets. Based on the diversity of people and geography, Standard Chartered serves as a true global financial partner for individual and corporate clients in a wide range of business areas, and upholds high global standards in corporate governance, social responsibilities, environmental protection and employee diversity for a sustainable business.
SC Korea strives to be the 'best international bank in Korea' by combining around 90 years of history as a local bank with the extensive international expertise and global franchise of Standard Chartered. We drive commerce and prosperity through our unique diversity based on our brand promise, Here for good, and operate our business sustainably and equitably in line with our three valued behaviours: 'Never settle', 'Better together' and 'Do the right thing'.
In addition, SC Korea delivers financial education for youth and community engagement and fundraising programmes to empower young people with employability and entrepreneurship skills with an aim to tackle inequality and promote greater economic inclusion for the next generation. We are also committed to being socially responsible by engaging in various programmes to stimulate the local economy and support small business owners.
We would like to thank you again for your relationship with us and look forward to your continued support.
JB (Jong Bok) Park
CEO
Standard Chartered Bank Korea