CEO Room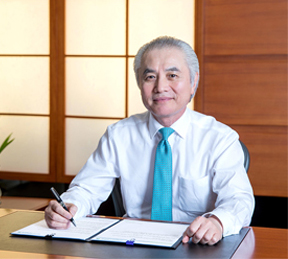 Dear Clients,
I would like to express my sincere gratitude for your continued interest in and support for Standard Chartered Bank Korea (SCB Korea).
As the largest foreign investor in the Korean financial services industry, SCB Korea aspires to be the 'best international bank in Korea'. We offer innovative financial products and differentiated services based on our leading digital platform and financial technology, and serve as a financial bridge to help Korean companies expand globally. In addition, we are committed to being a Human bank by building respect and trust with our clients and staff.
SCB Korea is a member of a leading international banking group based in London, Standard Chartered. With a 160-year history in some of the world's most dynamic markets in Asia, Africa and the Middle East, Standard Chartered is listed on the London, Hong Kong and Mumbai stock exchanges. It also offers challenging and diverse career opportunities to over 80,000 employees representing 130 nationalities across some 70 markets.
Standard Chartered serves as a true global financial partner for individual and corporate clients in a wide range of business areas based on the diversity of people and geography. In addition, it is committed to building a sustainable business over the long term and is trusted worldwide for upholding high standards of corporate governance, social responsibility, environmental protection and employee diversity.
SCB Korea has strived to be the 'best international bank in Korea,' combining Standard Chartered's long-standing expertise and global franchise with around 90 years of our history as a local bank.
We are also committed to our business in Korea with a strong sense of social responsibility. Based on the Standard Chartered brand promise, Here for good, we deliver a variety of sustainability programmes for local communities including Seeing is Believing, a global initiative to tackle avoidable blindness, and the Audio Library Project, a voice donation campaign for the visually impaired.
We would like to thank you again for your relationship with us and look forward to your continued support.
JB(Jong Bok) Park
CEO
Standard Chartered Bank Korea